The power connector and Wire harness industry will see huge demand and technology challenges
26-03-2019
When it comes to 2018, "connected" will be a big word.Whether "made in China 2025", "industry 4.0", new energy vehicles, 5G or "Internet of things", what we hope to achieve is the connection of devices and devices, devices and people, and people and data connection, and everything needs to rely on connectors and wire harness to play a huge role.In electronics, electrical appliances, automotive, aerospace and precision instrument and meter industry are short of necessary connectors and wiring harness, its installation is convenient, the market demand is very big, especially the rapid development of new energy vehicles and intelligent home appliances and electronic devices are widely used, or in the near 5 g of implementation and popularization of industrial automation applications for connectors and wiring harness industry usher in the huge market demand for technology also bring bigger challenges.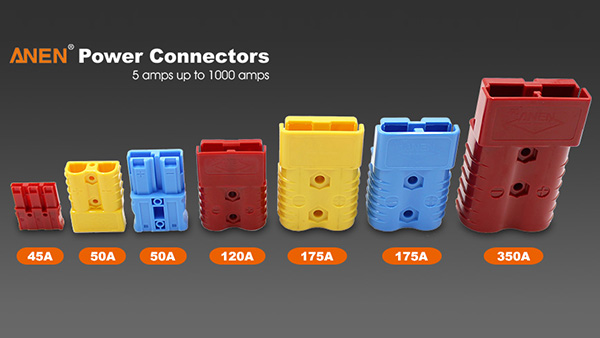 Although the power connector is small, but the development level of the connector industry, often closely related to the overall industrial level of the country."Made in Germany", a symbol of quality, efficiency and innovation, has been recognized and praised all over the world.Similar to the overall industrial level, the connector industry in Germany also has a very high development level and plays an important role in the German electronic and electrical industrial system.Meanwhile, the "made in China 2025" plan, seen as China's version of the "industry 4.0" plan, has attracted much attention since it was proposed.The concept of "intelligent manufacturing in China" continues to heat up, and the ambitious goal of becoming a manufacturing power is also expected.In addition to TE,NBC, changjiang river, omron, xieshun, xinghua aviation, jianhe xing, etc., there are nearly 100 connector enterprises such as gaosheng, jinlian electronics, guoweitong, huaxing tongda, yulian, dafu, jinyang electronics, wubai, ensign, etc., which bring the latest products and technologies to the exhibition.

After decades of development, China's wire harness industry from scratch, from small to large, has a certain scale, the production of wire harness products can meet the vast majority of market demand.Thousands of domestic wire manufacturer of wiring harness processing are from artificial semi-automatic production into automated production stage, wiring harness manufacturer before the independent design and development ability is poor, basically remain in the introduction, imitation of foreign technology, has yet to fully grasp the wiring harness design technology, not form a wiring harness products, materials, technology and equipment development mechanism of organic combination, in recent years, as China's personnel training and strengthening independent innovation consciousness, in China the birth of a large number of enterprises with independent intellectual property rights innovation,Such as show, for example thick in dongguan, a sichuan is tasted, macro sheng machinery, automation, silver steel, sharp China standard frame, interpretation of Lin, crown major, m shore, set in sea and other automation equipment enterprises in wire processing industry brand influence rising, equipment not only sold to the byd, lenny, NBC,Delphi, midea, gree, some enterprises equipment also exported to dozens of countries favored by foreign buyers.
NBC Electronic Technological Co.,Ltd(NBC),founded in 2006,our aim is: innovate product category,control first-class quality.We have wide range of space in fast connectors ,industrial connectors,power connectors,battery connectors,charging connectors,electrical connectors,high current connector ,Anderson power products,APP connectors,module connectors,battery connectors and so on .In the year 2019,we had go abroad and compete for the international market.
If you have any comments and suggestions about our module connectors.please call the service staff.
Please login on our page http://www.houdpower.com to know more about the modul connectors.