The flow of the mold development
22-11-2018
Develop a headset will need hundreds of molds as each part need mold.such as headphone spring ,turning ,cap ,sliders . The lead time of developing a mold is very long ,the cost is very high and the requirement on the precision is very high .During the development ,each link has requirements on the quality and the dimensional precision of the mold .
1、Sign the commercial contract after receiving the order .The specific requirement and the agreement are detailed in the contract, products date provided by customer.
2、Carry out white light scanning is carried out according to the data provided by customers and confirm the status of the parts by SE analysis (synchronous engineering).
3、Make use of CAE simulation to check the feasibility problems of mold development and draw conclusions.
4、Submitted the results of CAE simulation to stamping process design, i.e. process design. Through data analysis, the coefficient of difficulty is obtained.How much working procedures of die development required, which sequence trimming, which sequence punching and flanging, and how to arrange these working procedures are all the tasks of stamping process design.
5、After the stamping process design is completed, the data will be feedback to the mold structure designer, who will offer the final drawings of the mold.
6、After the mold drawing is finished, submit it to the mold department and then the mold is cast after the model is made.
7、Deliver customer products after mold commissioning.
Mark: The time node and the quality of each link of mold manufacturing need to be strictly controlled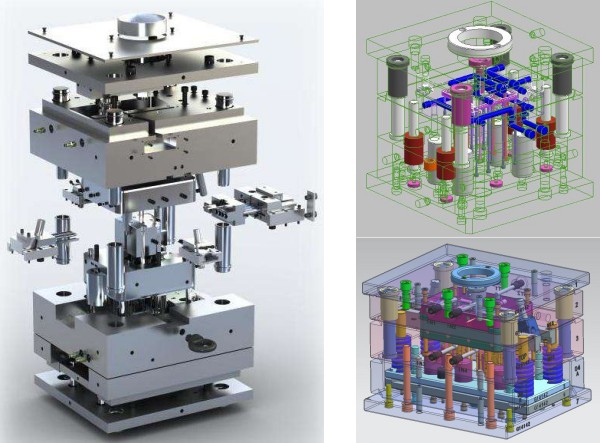 If you have any comments or suggestions on our module connector products, you can call the service staff.
Please visit our website to learn more about our connector http://www.houdpower.com