Talking about waterproof plug-in terminal
30-11-2018
With the development of the electronic industry, the terminals used more and more widely , and the types are more and more. Connection terminal is a kind of accessory product used to realize electrical connection. It can be divided into plug-in terminal, European terminal, fence terminal, spring terminal, track terminal and so on.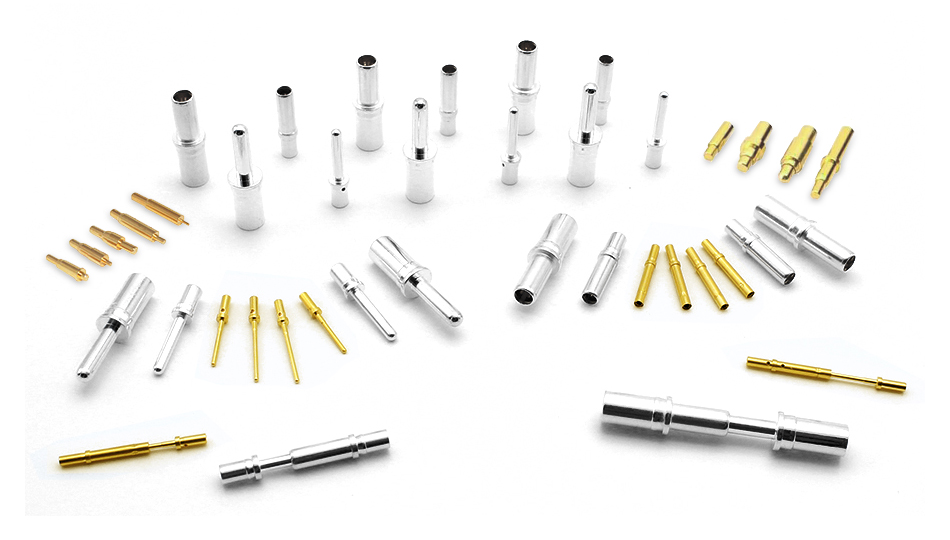 Next ,NBC will explain the application and the operation of the plug and pull terminals.

The plug-and-pull series terminals are made up with two parts , one part is tightened and then inserted into the other part, which is welded to the PCB board. This connection is based on the mechanical principle of the bottom. The anti-vibration design ensures the long-term airtight connection of the product and the reliability of the product.
The connection terminals just like the connector post ,they are all used for connecting the wire and achieve the electrical connections .But the terminals bear less power and usually used in the distribution box which is more convenient for wiring connection .
The socket have the assembly fastener and locking fastener . The assembly fastener's function is firmly fixing the things to the PCB board. The locking fastener can lock the parent and socket after installation. The assembly ears can be added at both ends. To a large extent, the assembly ears can protect the sockets and prevent the poor arrangement of the sockets. At the same time, the socket design can ensure that the sockets can be inserted correctly.
The plug-and-pull terminal series combines the easy-to-operate plug-and-pull connection with the solid universal screw mode, which is the connection of various parts. A variety of socket designs can be matched with different parent insertion methods, such as horizontal, vertical or tilted PCB. We can choose either the metric or the standard line gauge.
NBC electronic Technological CO.,LTD established on 2006. Our arm is "innovate product categories ,quality first-class control"we have vast place on fast connectors ,industrial connector ,power connector,battery connector,charging connector ,high current connector ,Anderson power products ,App connector,module connector.
If you have any comments or suggestions on our module connector products, you can call the service staff.
Please visit our website to learn more about our module connector http://www.houdpower.com