NBC shows on the Munich Electronica China 2018 Fair
15-10-2018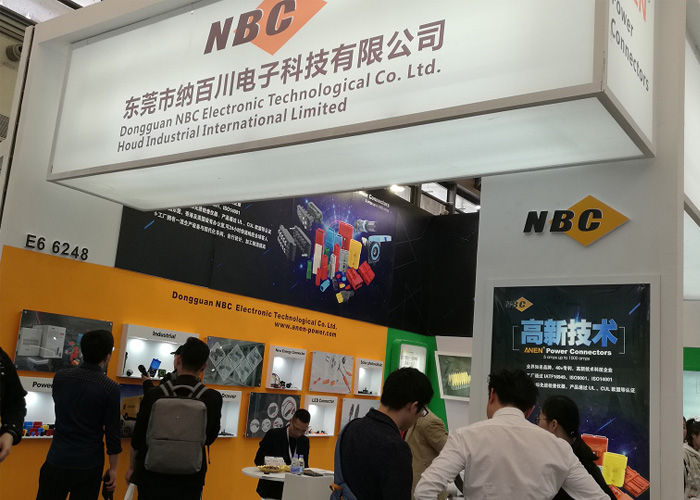 On March 14th, 2018, the Munich Electronica China 2018 fair opened at Shanghai New International Expo Center. The exhibition is nearly 80,000 square meters, with nearly 1,400 Chinese and foreign exhibitors participating the event of electronic industry in this year. The leading vendors in major industries brought innovative products and technologies in the field of electronics, and industrial electronics, automotive electronic solutions, consumer electronics, communication system, Internet application, rail transit, aviation, military and the solutions in the popular field of application.
The Munich Electronica China 2018 fair is a fair of international electronic components, systems and applications, also is the Chinese electronic industry's leading exhibition. Over the years, the exhibition incarnated e planet, it has become the leading electronic science and technology innovation platform in the future. This is the first time for NBC to participate in the event. Under the leadership of Mr. Li , the international trade department, marketing department and technical team participated in the fair to meet the global guests with a high standard. The ANEN brand of NBC has outstanding performance in the booth, with high quality and new technology, attracting a lot of attention from buyers from all over the country and abroad.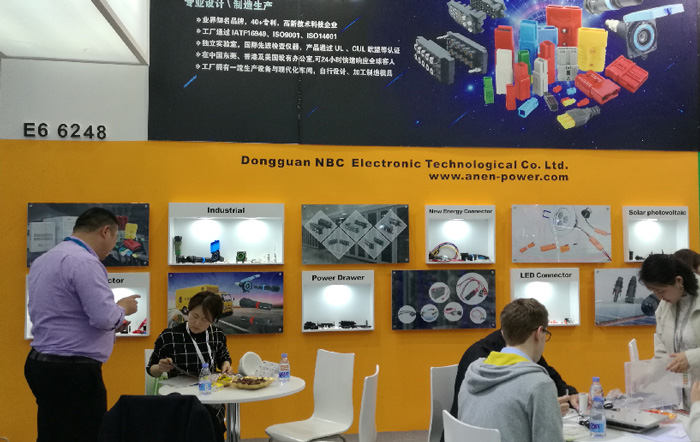 NBC is a high-tech science and technology enterprises, which is well-known brands, with two factories electronic (the distribution and Guangdong zechuan surface treatment), as well as three companies, mainly engaged in the high current connectors, surface treatment, electronic hardware solutions, industrial wiring harness processing and manufacturing, precision stamping/cutting products, serve for UPS, power grid, emergency power supply and charging, rail transportation, illumination lamps and lanterns, solar energy, communications, automotive, medical, acoustics, headphones and other industries. The company connector ANEN brand is the independent intellectual property right with a number of patents which is in the leading position in the industry, what' more, it has passed the ISO9001:2008, ISO14001 and IATF16949 system certification.
At the conference, NBC company brought in a variety of industrial intelligent automation, automotive electronics, Internet of things applications, rail transit, power system solutions. At present, the NBC is developing many underwater connector, intelligent connector products now, to provide customers with complete system solutions, that request enterprise has strong technical accumulation, In 2017, NBC company expand the technology center, establish the new research and development base, It's a very big role in providing customers with more innovative products.
In three-day exhibition, we create many chances of face- to- face communication with our old clients and potential clients. Especially for these clients who have cooperated with us but never been seen before ,we had in-depth communication on the cooperation plan, technology development and the progress of new project.
There was a local potential customer who spent 3 hours for looking for our booth from E1 to E6 exhibition hall. He was very happy after seeing our products and plan to place a order of 3 types' design and production . Besides, he plan invite their European head quarter to visit our factory for discussing further cooperation. A Korean agency with more than 20 years experience on connector gave us a deep impression. He had learned us from our website and particularly came to our booth. We had a more than 1 hour conversation. This client have deeper interests in our products. After comparing our connector with others in the exhibition, he commented our NBC is the most professional and comprehensive connector manufacturer that can exactly fill the gap of their industrial connector. And hope they can be the general sales agency in Korea. Finally he took relative material away with satisfaction. Before leaving, he particularly mentioned that he hope all of the cooperation agreement between us can be confirmed within a month. I this exhibition, our booth did attract so many new clients and reached some preliminary agreement on cooperation.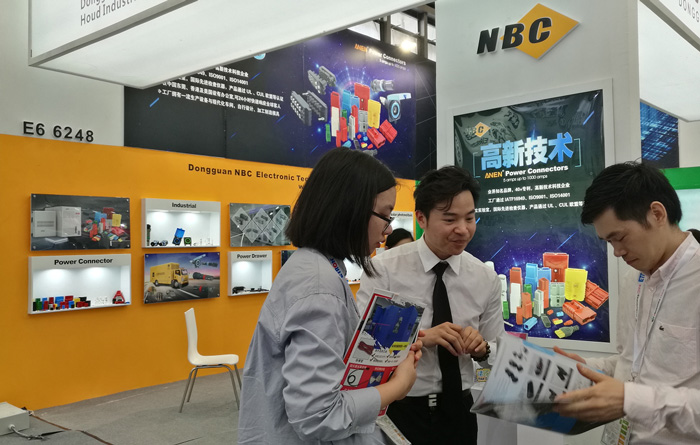 The products of NBC have a luxury display in this exhibition which make the worldwide buyers have a further learning of our brand-NBC. We will never forget our original intention and will always keep forwar forward for creating a brilliant future. Offering best service and the best products for global clients , NBC will never stop.